Symptoms of bad indoor air include headaches, nosebleeds, coughing, fatigue, eye irritation, sore throat, dry cough, sneezing, difficulty breathing, nausea, skin rashes, and sinus problems. These symptoms may be caused by dust mites, mold, pollen, pet dander, tobacco smoke, chemicals, radon, formaldehyde, cleaning products, pesticides, or other substances.Indoor air quality plays a huge part in your everyday health and well being. That's why we take Central Oregon air quality testing very seriously. We'll use our extensive training and cutting edge tools to determine what's causing your indoor air quality problems.
Indoor air quality (IAq) has become a major concern when buying homes. Many materials used in new construction contain alarmingly high levels or toxic formaldehyde and harmful volatile organic compounds (VOCs). Studies have shown that smoke, funga spores, and chemicals used by most man-made products such as certain paints, varnish, and cleaners are harmful to humans.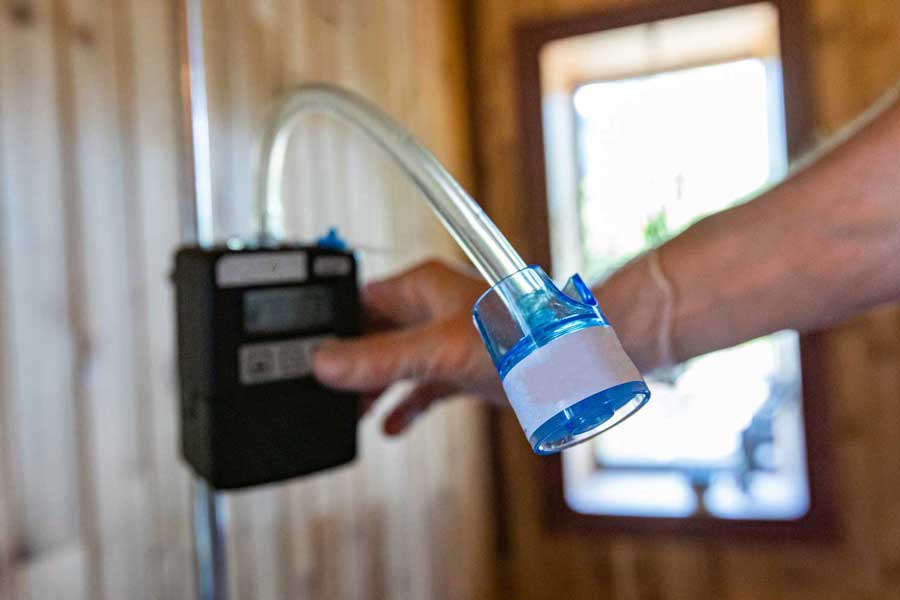 Air Quality Testing in Central Oregon
Find out what you'll be breathing with an IAq test serving Central Oregon including Bend, Redmond, Prineville, Sisters, La Pine and the surrounding area.