Pest & Dry Rot Inspections
Dry Rot Caused by Pests
Hiring a professional inspector for pests and dry rot is a wise investment whether buying or selling a home, or even for your current home with no intention to sell.  There are many wood-destroying organisms throughout Central Oregon that can lead to significant structural damage to a home.  From termites to carpenter ants to beetles and more – these pests can cause serious dry rot damage. TurnKey Property Inspections provides certified structural pest inspectors to homeowners throughout Central Oregon.
Dry Rot Caused by Fungus or Moisture
Damage by the dry rot fungus, caused by excessive wood moisture, is another common cause of wood failure in Oregon homes. This is different from the fungus that you might be familiar with. This type of fungus destroys the structural integrity of wood and causes wood to rot. Dry rot can occur anywhere wood remains wet for extended periods. Our home inspectors will check around water pipes, water heaters and floor joists that are within 12″ of bare soil. If symptoms of dry rot are found, steps must be taken to reduce moisture. Dry rot can be caused by excessive moisture, inadequate ventilation, direct contact between wood and dirt – all leading to potential infestation and structural damage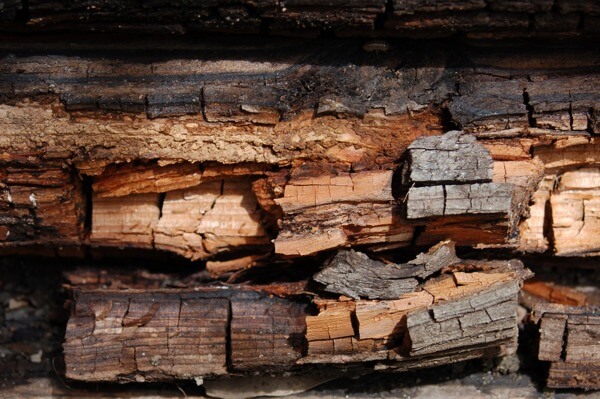 Dry Rot Pest Inspections in Central Oregon
Our pest inspectors serve residential customers throughout Central Oregon including Bend, Redmond, Prineville, Sisters, La Pine and the surrounding area.