What Are the Dangers Associated With Mold?
While mold has little or no effect for some people, others (including those with sensitivities) can experience a number of health problems. Exposure to mold spores can cause symptoms like runny noses, coughing, sneezing, watery eyes, and rashes. If somebody is asthmatic or allergic to mold, their reaction can be even more intense. Even if you or your family aren't at risk for the mold's health problems, it's always a good idea to identify and remediate it before it spread.
Mold Testing
Mold testing attempts to determine which kinds of mold is present in your house, and how many molds there are in the air. Samples that have been collected are examined in a lab under carefully controlled conditions. All indoor spaces contain mold spores that come into them through air currents from outside, so mold testing usually provides a long list of species — most of which aren't actually present in your house. Determining what kinds of mold are present in your home will allow you to decide whether you or your loved ones are in danger, and if you need a mold inspection.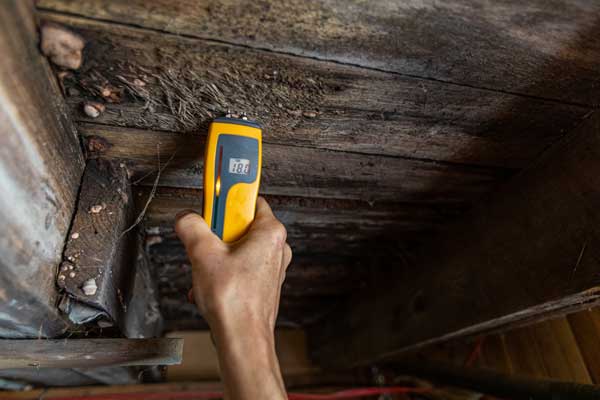 Mold Testing in Central Oregon
While most types of mold aren't toxic, they can still cause health problems if they aren't taken care of. Let Turnkey ensure your home is free from toxic mold by having a professional inspector inspect your property for you in Central Oregon including Bend, Redmond, Prineville, Sisters, La Pine and the surrounding area.