Purchasing a new home is the biggest investment most people will make in their lives, which is why most homeowners will hire a professional home inspector.  But a sewer inspection should not be overlooked as a part of the home inspection process. Crushed pipes, clogged pipes, tree roots, damage, rusted lines, detached pipes – we can find it with a sewer scope inspection. The purpose of a sewer scope inspection is to determine the condition of the property's sewer line and to determine if the system is functioning as designed. A standard scope inspection for a single family residence takes approximately one hour to complete.
Sewer Scope (Camera) Inspection Process
Our home inspectors use state of the art sewer scope cameras that can inspect up to 200 feet of main line and report back what we find. A sewer scope is an advanced piece of technology allowing the inspector to see inside the main sewer lines of the house, from the cleanout to the city tap. A high definition camera is mounted on the end of a heavy duty cable, which is then inserted into the plumbing system at the cleanout access point. The camera and cable are pushed through the main sewer line providing live pictures to the inspector through a color video monitor. As the live video feed is received, the sewer inspector looks for any abnormalities like clogs, leaks, broken pipes, and roots breaking through the line.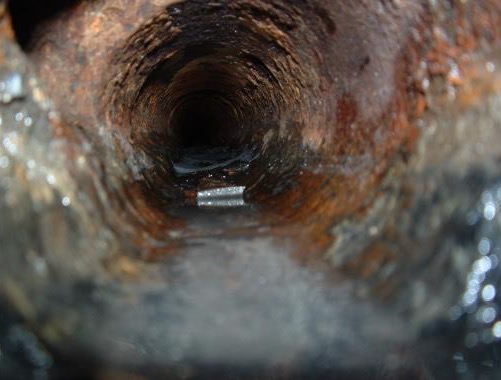 Sewer Inspections in Central Oregon
Our sewer inspectors serve residential customers throughout Central Oregon including Bend, Redmond, Prineville, Sisters, La Pine and the surrounding area.